Gallery

Some pictures taken during construction that hopefully will give an idea what to expect from the finished article. Further images will be added as the layout progresses:-
An early shot of the station building and platforms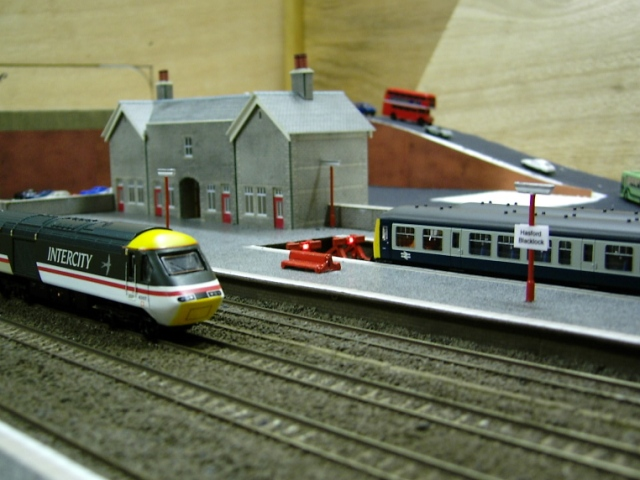 A wider shot of the same showing the river lock on the left and planned car dealership behind the station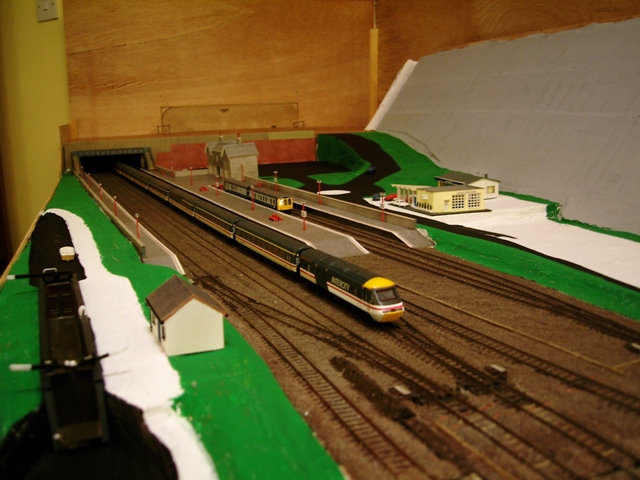 The North end of the layout dominated by the Meadowfresh Dairy, and showcasing typical trains to be seen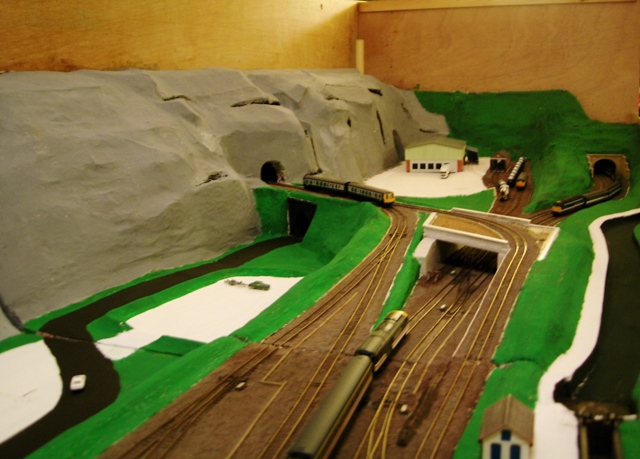 A closer view of the Dairy yard taken from the river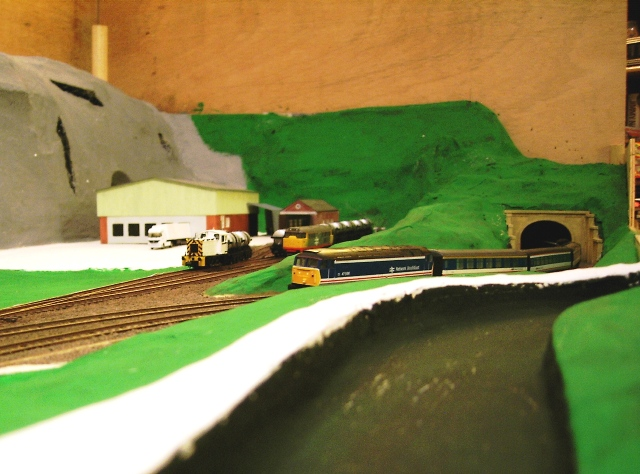 As already shown in the Scenery section some areas of the layout will be micro-detailed, such as this office interior which will be visible through the Dairy window. 5p piece for comparison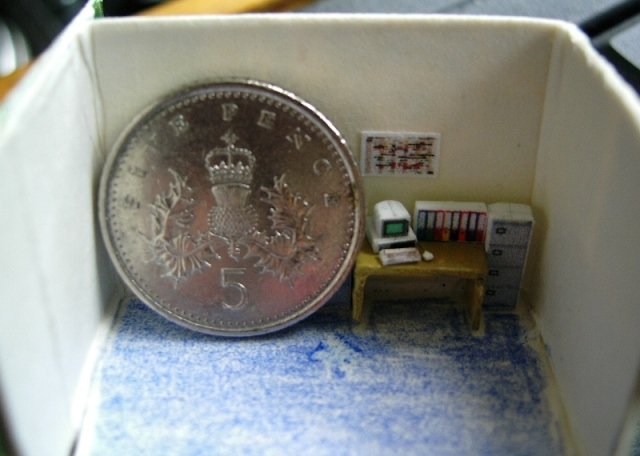 Some more recent scenery shots as work progresses:
Southbound HST emerges from the tunnel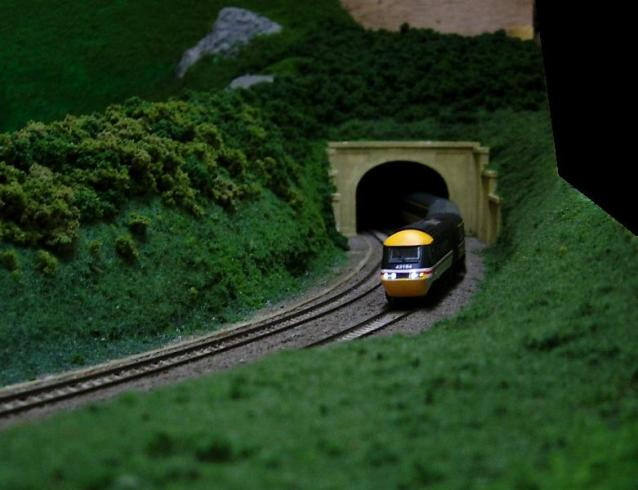 Followed moments later by the Flying Scotsman Pullman Special

Meanwhile all is quiet in the Dairy sidings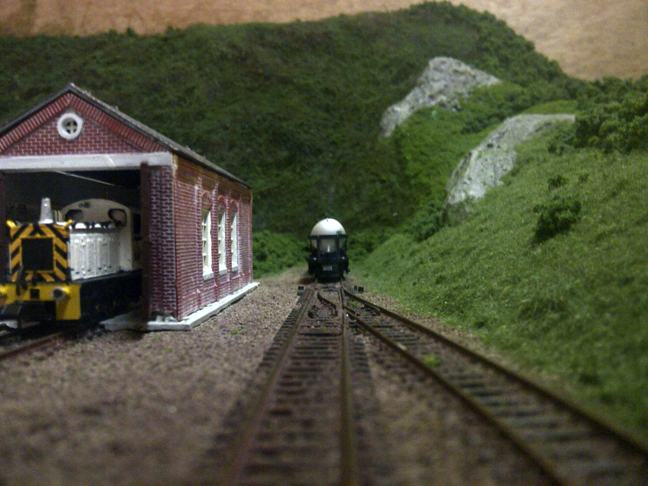 Video Links:-
The layout still under construction as shown at the N Gauge Society AGM 2009. Sorry for the limited stock running but this was the full extent of the trains converted for running on DCC at the time.
Repaint, conversion to DCC and amber-beacon installation on a Bachmann Farish Class 04.
Video taken while testing the control panel and wiring (it all works!). Focus is a bit fuzzy at times due to getting used to new DV camera.
Short video of my Dapol HST rounding the S-curve. Note the super-elevation on the curve.
Another separate video of the Flying Scotsman "Railtour Special" Pullman set, including a rare long-shot of almost the whole layout.
Some Class 31 freight action with some more scenery done.