Scenery

Work is ongoing on the scenery.
Here are some pictures to whet your appetite while work continues . . .
Firstly a limestone rock face (part of a former quarry so un-eroded) with inset tunnel mouth: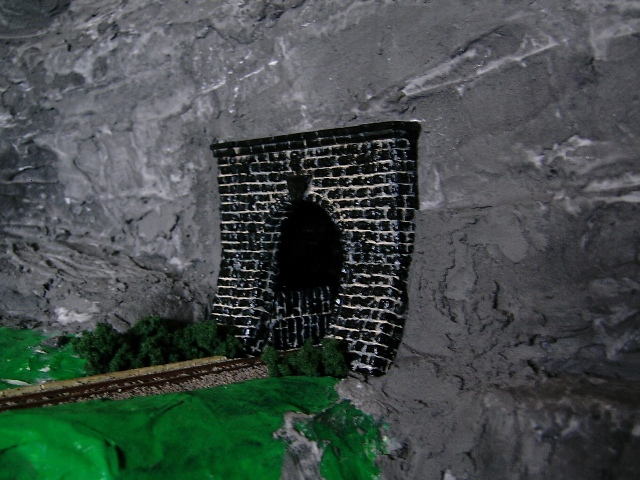 . . . based on this one I found during a Google search: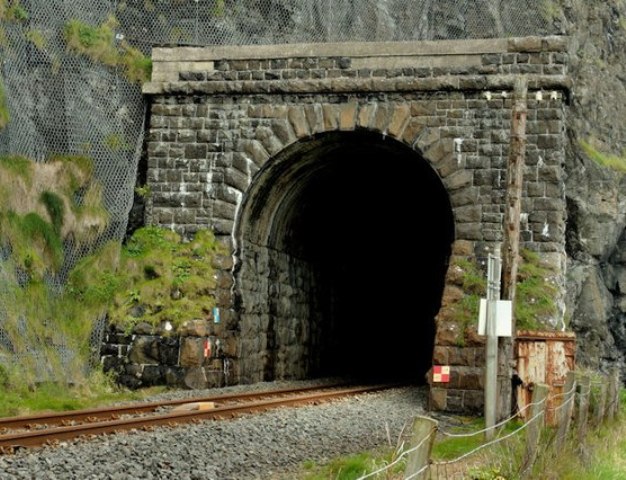 And here it is with 156418 emerging into the daylight towards Hasford Blacklock station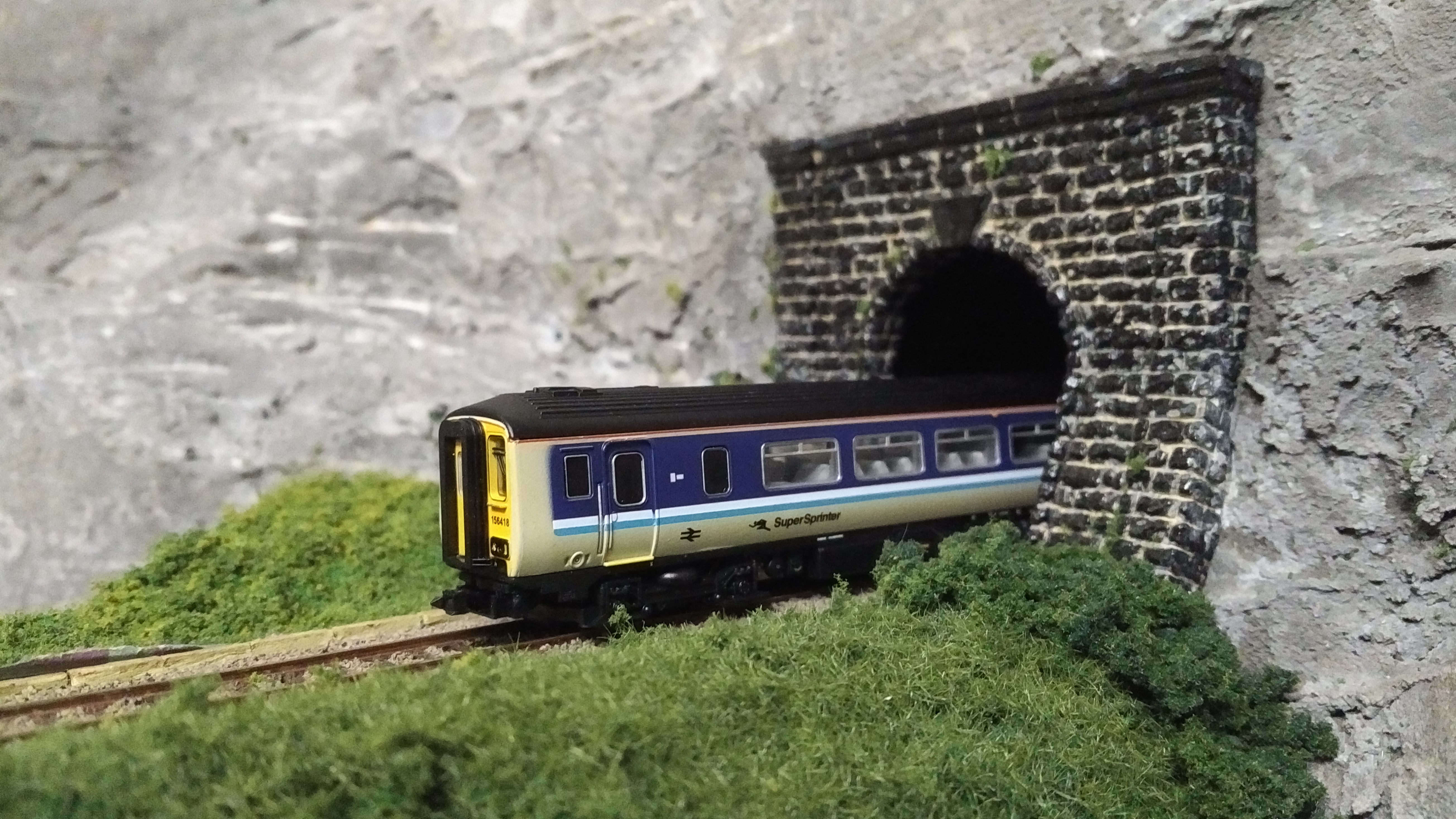 Meanwhile all is quiet in the dairy sidings with two tank wagons parked up and the shunter awaiting its next job:-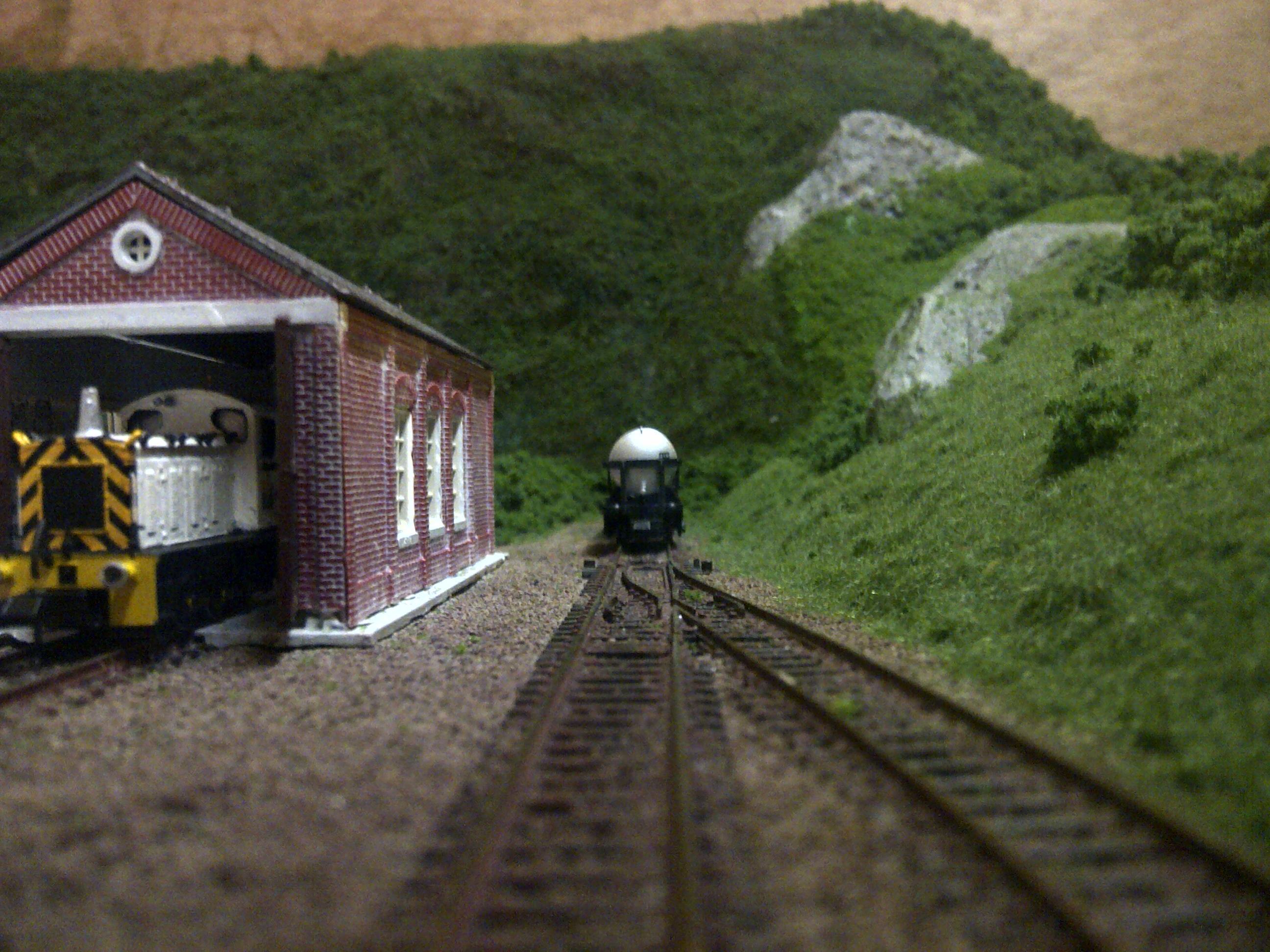 And also some preliminary detailing work. This is the Dairy Shunter's shed interior before the roof beams, lights and roof are added, and is hopefully indicative of the level of detail I am aiming for all over the layout: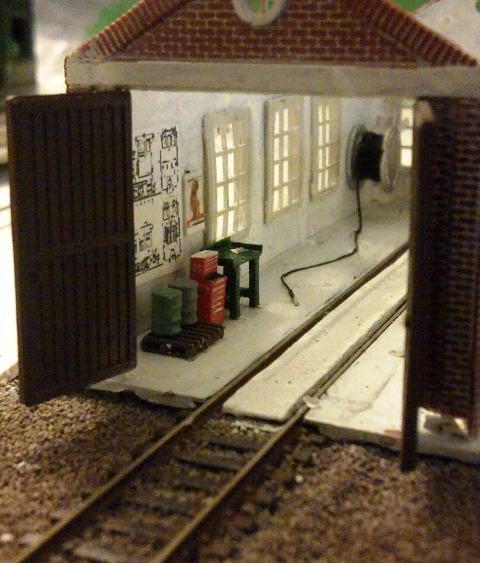 The workbench is scratchbuilt, with folded up newspaper ready for next tea-break, lazy sod has left the hosepipe untidy, and he has somewhat dubious taste in calendars!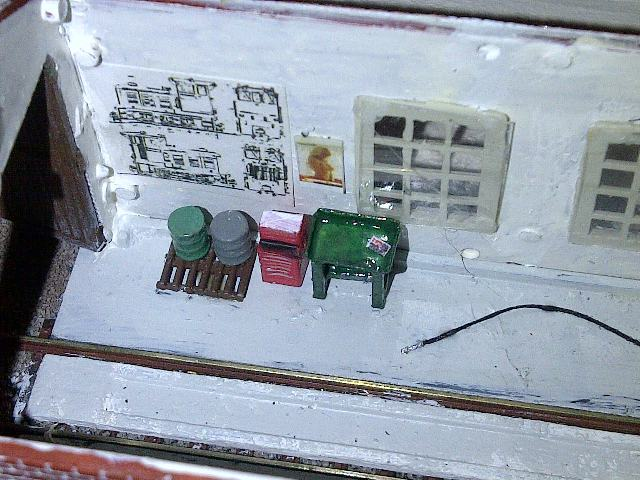 Every sharp curve needs a check-rail, doesn't it? ;o)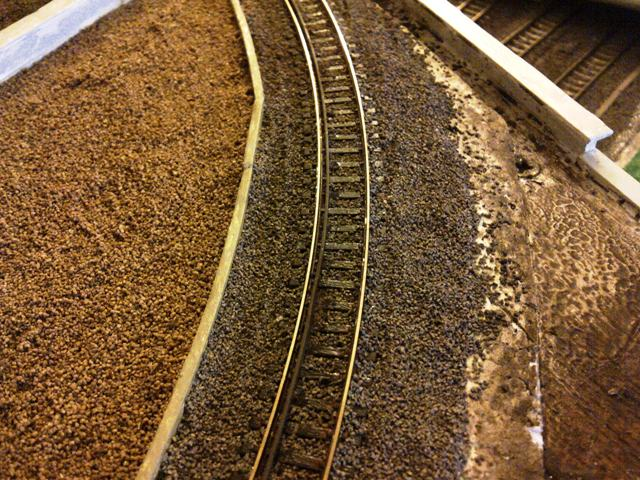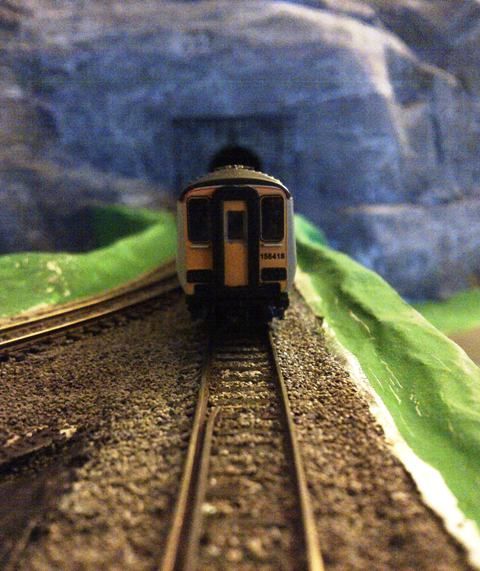 The mainline tunnel at the North end is a concrete affair:-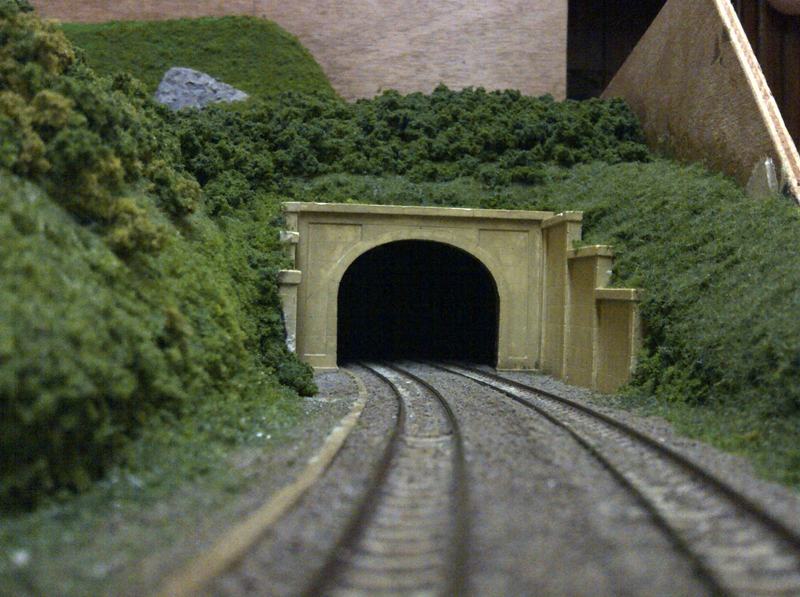 Difficult to see in this photo but both tracks have 4° superelevation built in.
Here's 43184 rounding the curve towards the station:-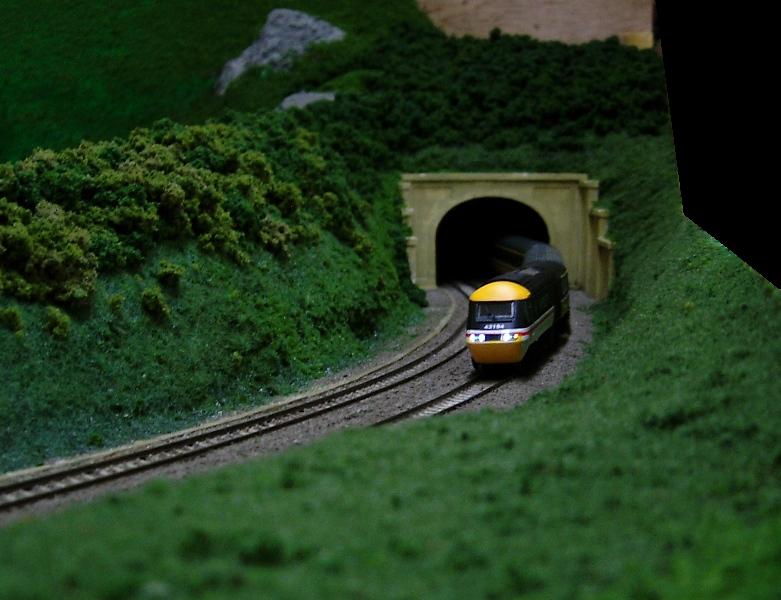 And some time later, 4472 'Flying Scotsman' on a Pullman Railtour Special:-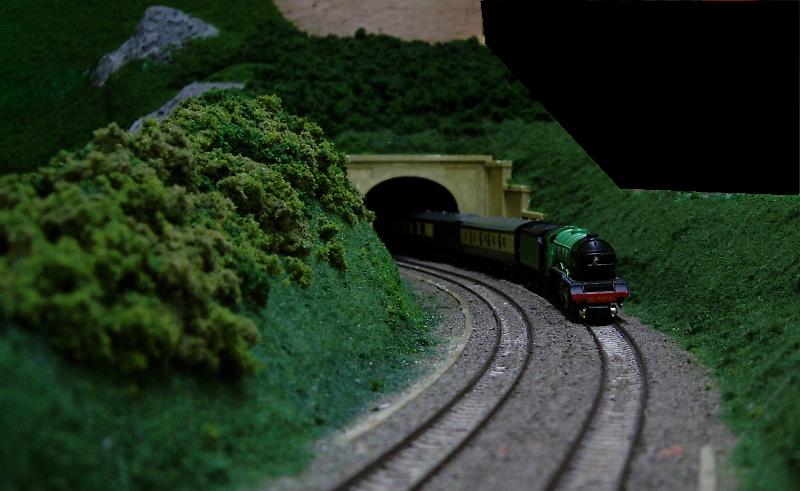 At the moment work is progressing (very slowly!) on the Meadowfresh Dairy. Lots more to do but I'd rather take my time with the detail rather than rush it.
Overall view of building:-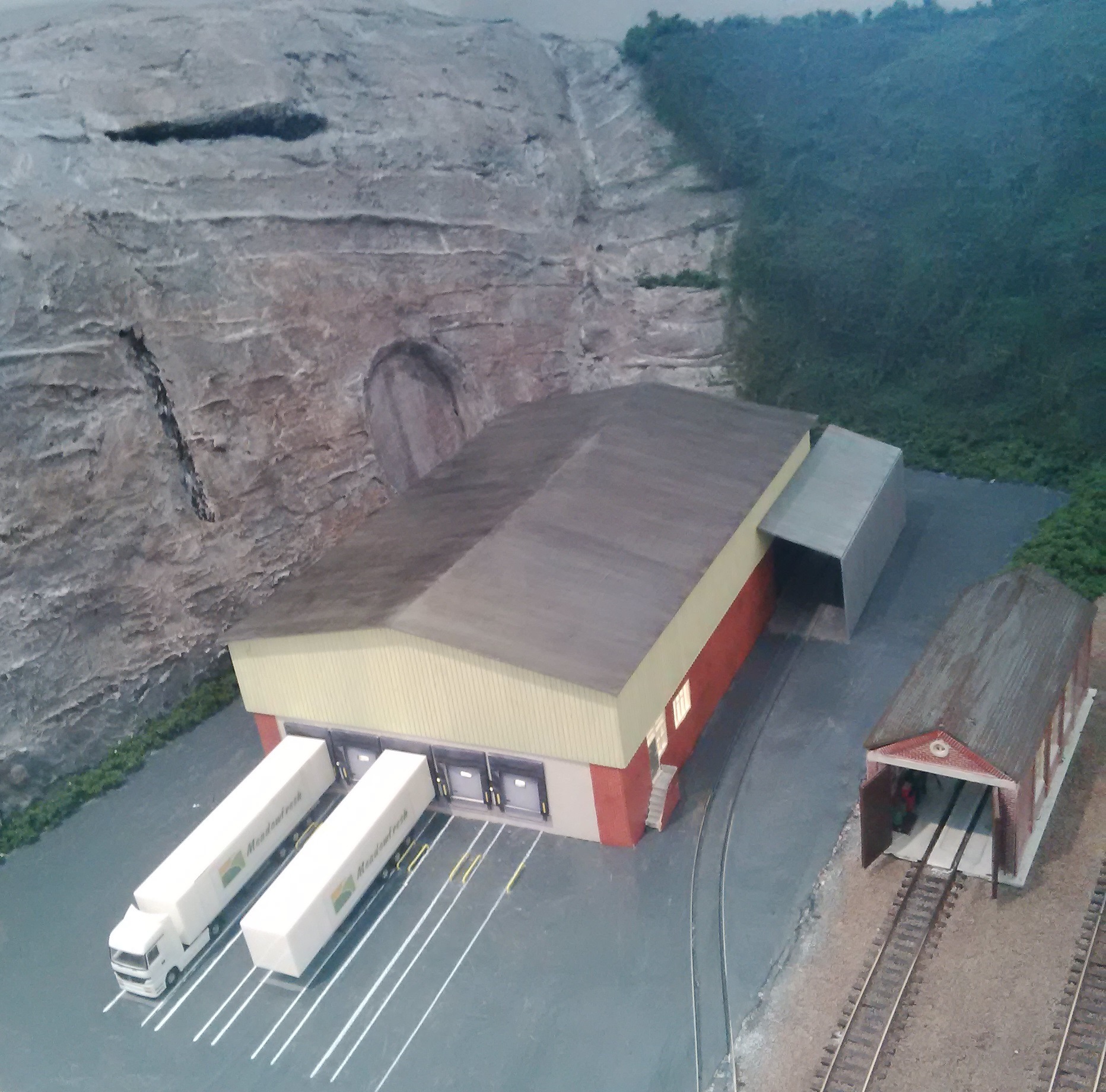 Loading bays with safety lights:-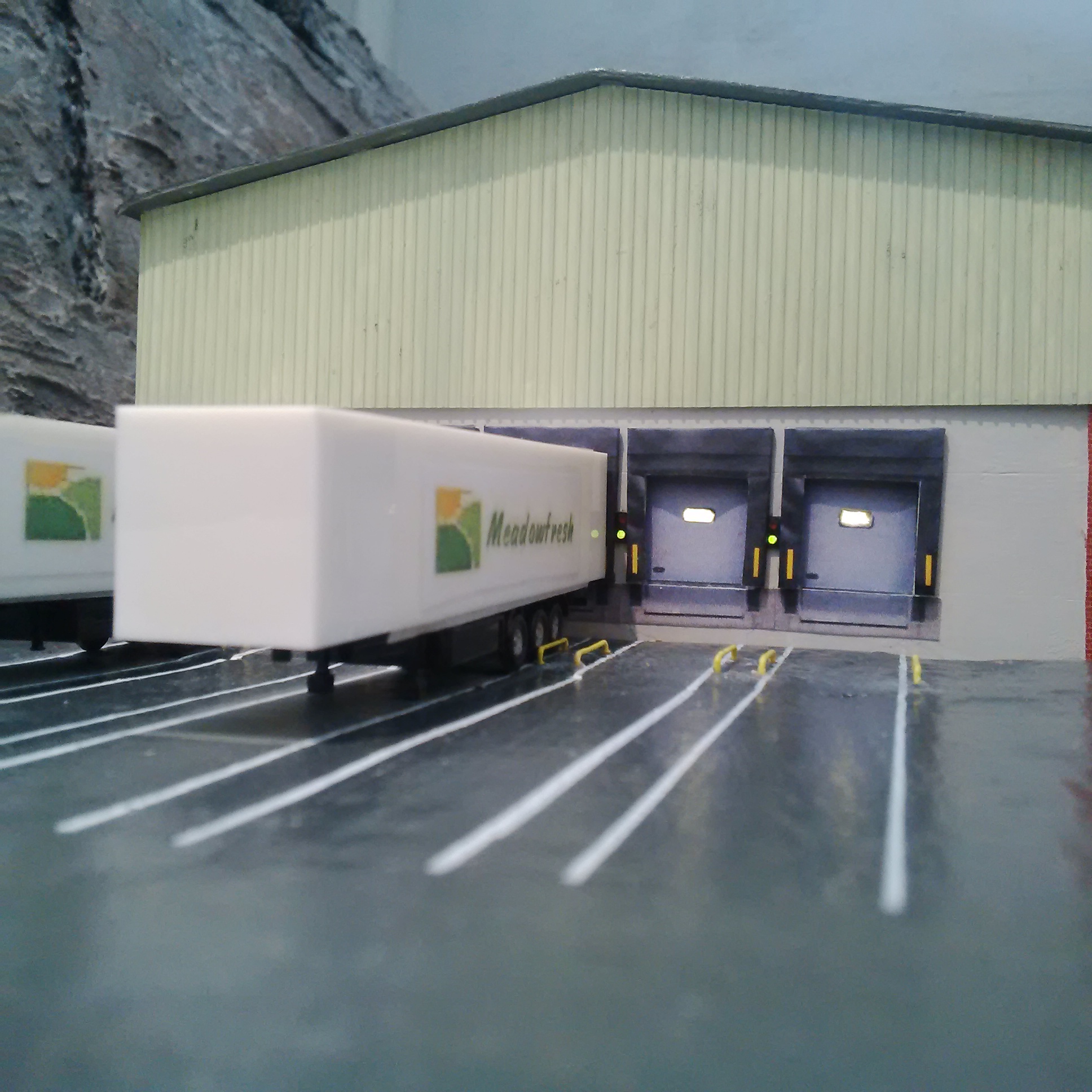 In case you're wondering about that shiny tarmac, it's a "wet weather" layout! This is England after all.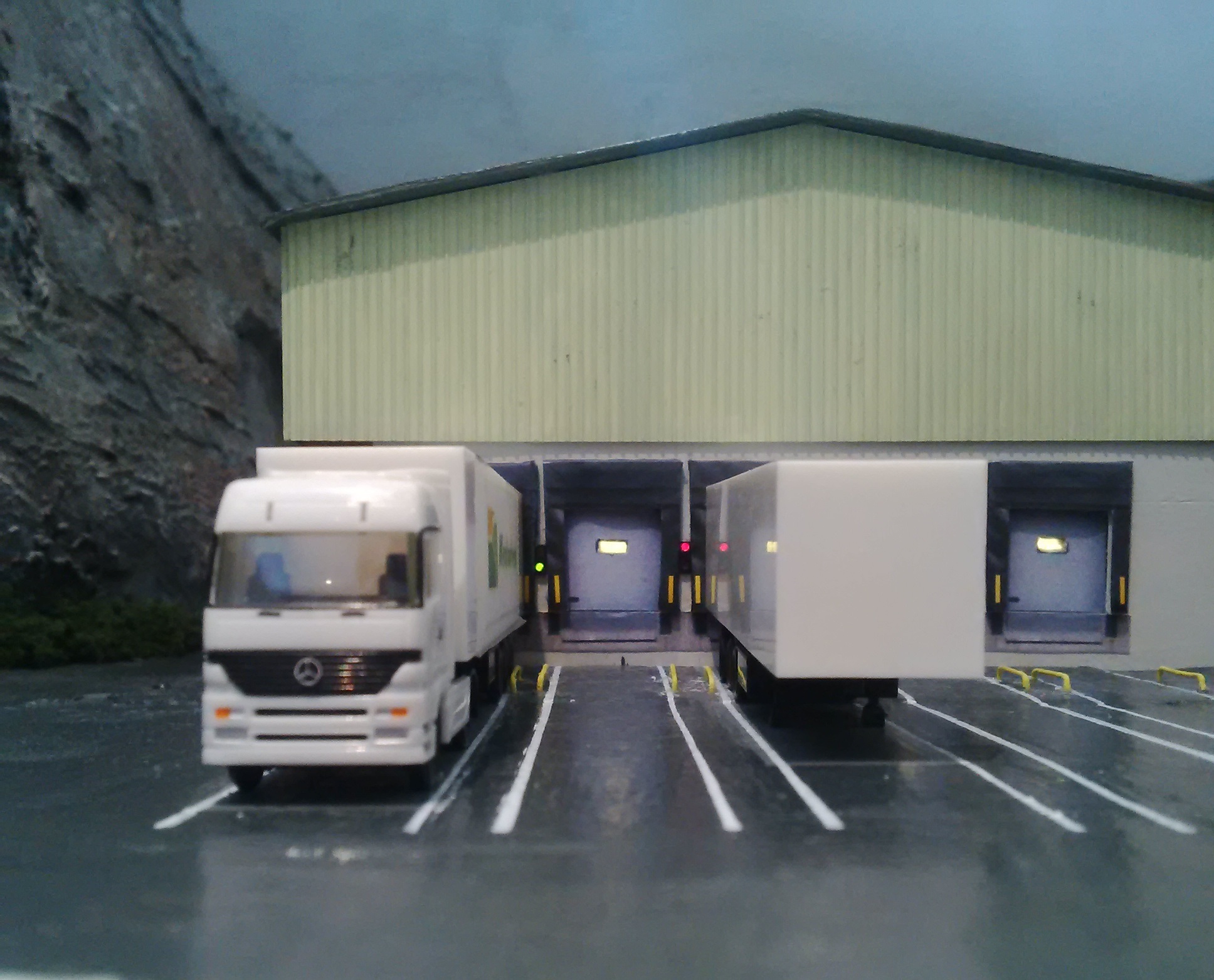 The trucks still need backdating to 1990 and properly detailing.
Side entrance for staff (building not properly seated at this point):-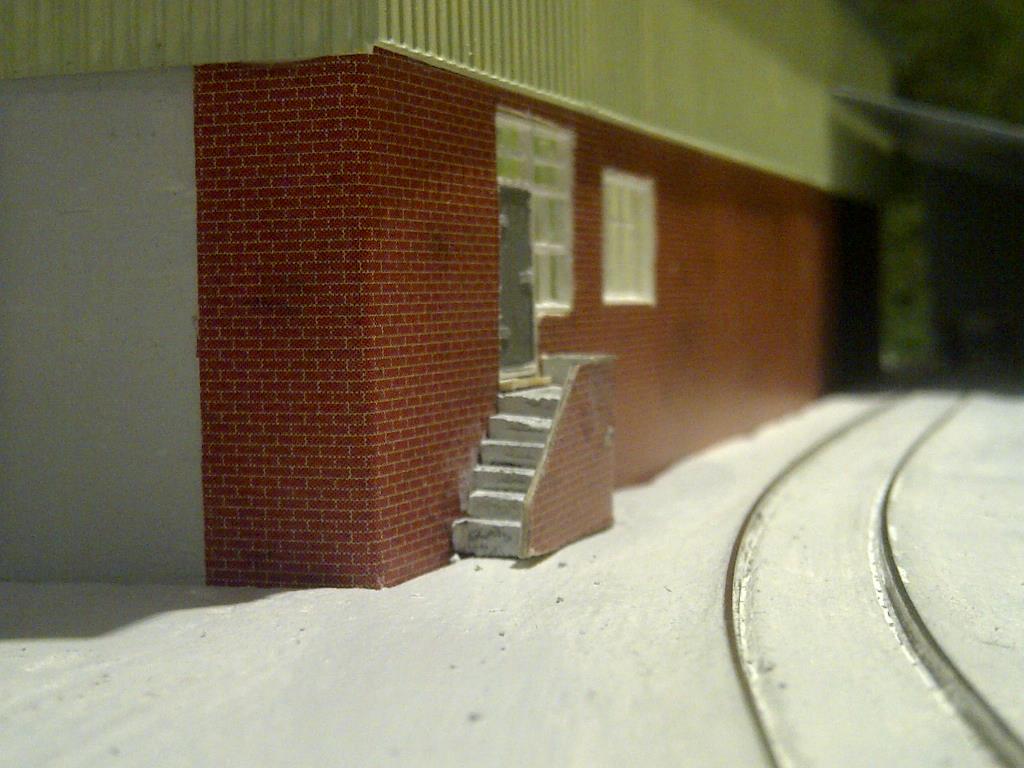 It's also where Barbara the depot clerk has her office:-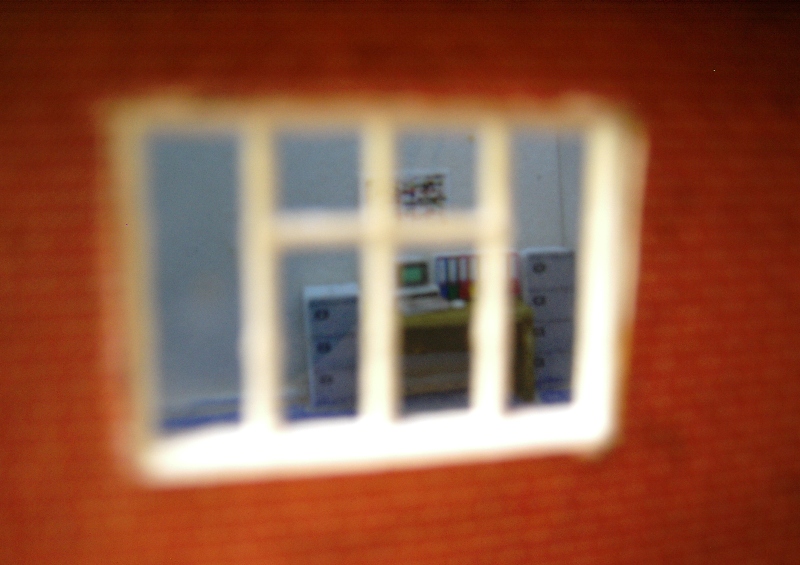 She doesn't appear to be there though, wonder where she's gone?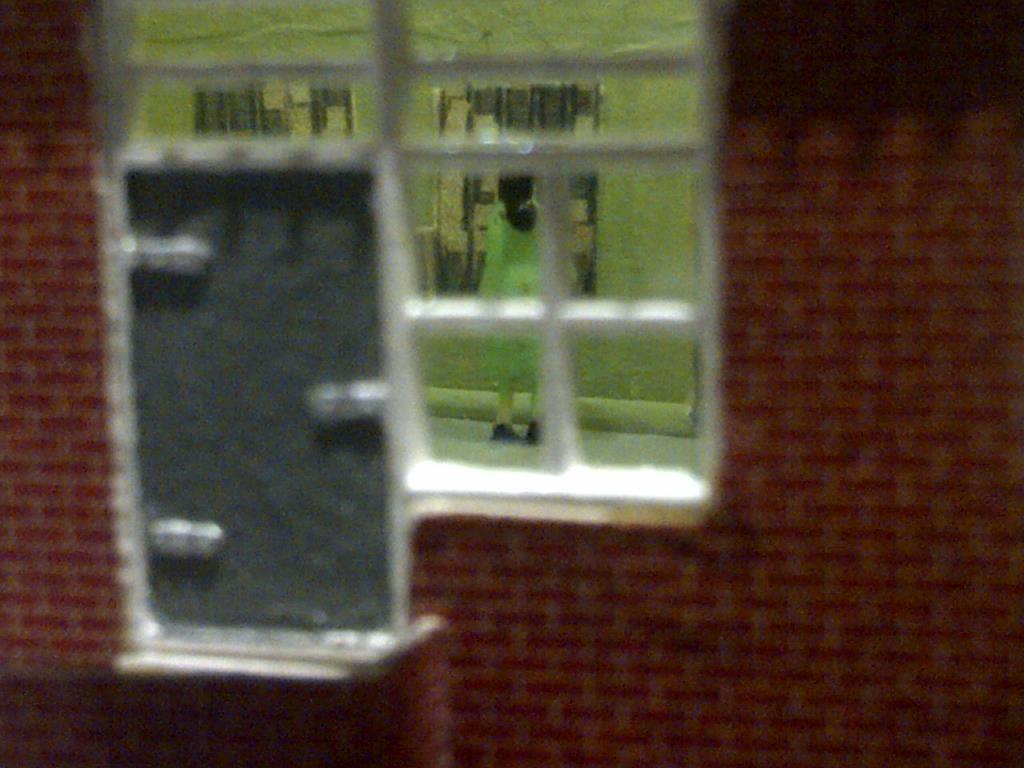 Ah, there she is checking everyone's clocked in or out correctly.
Talking of her office, here's the construction of it. Filing cabinets, box files, wall planner, very early "green screen" computer (including mouse!) and office chair:-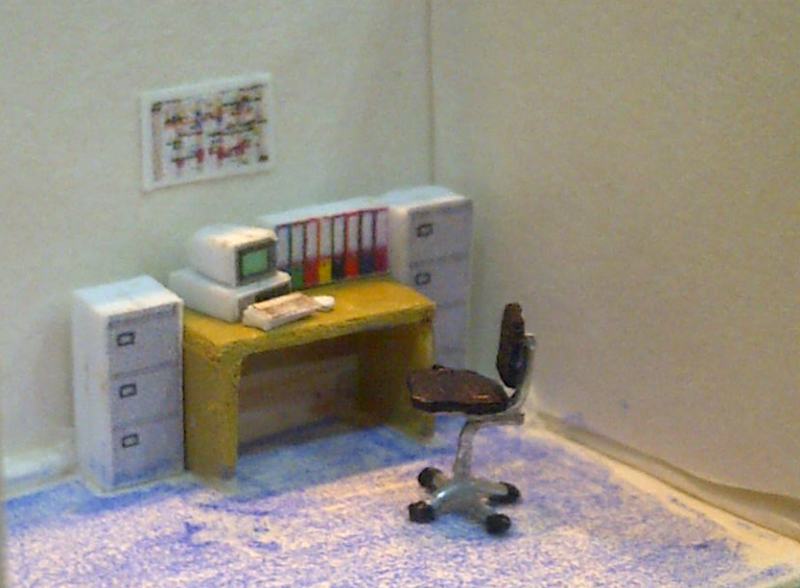 Remember this is N gauge - here's a 5p for comparison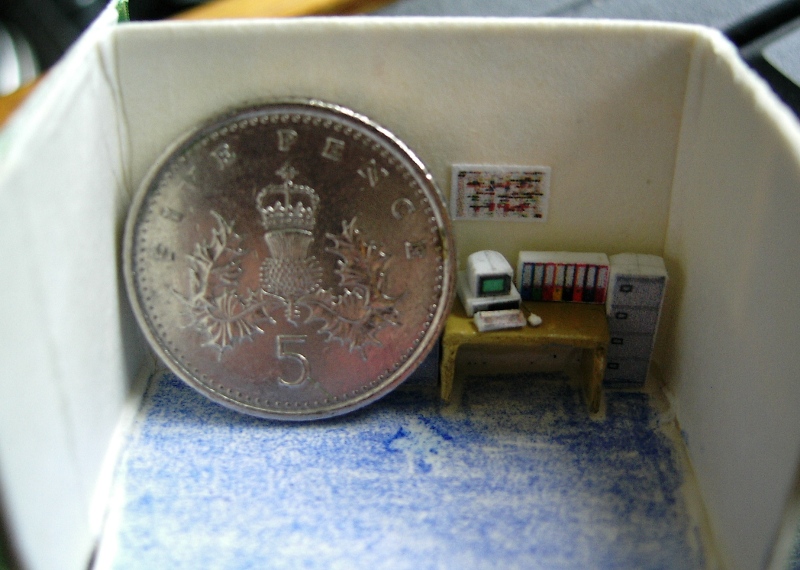 More pictures and accompanying descriptions will be added as work progresses.
Please check back here soon to view any further progress, or alternatively subscribe via the

button on the left to be notified when this page is updated.
© Sprintex-net 2011 - Go to Sprintexnet home